Mark Motley, CAI, AARE
President & CEO
804-232-3300
Mark T. Motley, President of Motleys Asset Disposition Group, began his career in his parent's business at the age of 8 and obtained his Auctioneer's License by the age of 16. Mark has held the company's leadership position since 1988. Mark manages all aspects of the business including daily operations, budgeting and long- range planning as well as oversight of each division's major projects. Corporate Divisions include Motleys Richmond Auto Auction, SVN Motleys Commercial, Motleys Real Estate, Fortis Foreclosure Services, Motleys Industrial and Motleys Logistic Systems, providing Sales, Brokerage, Evaluations and Warehousing Services.
Mark attended Virginia Commonwealth University for four years studying Art, Business Administration and Management. He is a graduate of the Certified Auctioneers Institute (CAI), awarded through the University of Indiana. He also holds the designation of Accredited Auctioneer of Real Estate (AARE) and is an approved expert witness for various Federal courts. In 2004, Governor Mark Warner appointed Mark to the Auctioneers Board of the Commonwealth of Virginia where he served as Chairman.
Mark is an avid outdoorsman, sailboat captain and helicopter pilot. He supports numerous charities and is a Rotary International Paul Harris Fellow.
---
Dick Menendez
Chief Financial Officer and Chief Compliance Officer
(804) 655-2418
Dick Menendez joined Motleys in 2008 as the Chief Operating Officer of the Richmond Auto Auction after more than 40 years leading and managing large corporate organizations domestically and internationally.
Before relocating to Richmond from New York City in 2006 Dick served as a Senior Vice President and Managing Director at Alliance Bernstein (formerly Alliance Capital), Citibank, Bankers Trust Company and Chase where he managed large teams of professionals. He has served as a director and advisor to foreign and domestic corporations, joint ventures and startups and has managed multi-national teams in Russia, India and Switzerland. During this time he founded and successfully operated small businesses, including Anapse Resources, a boutique management and information technology consulting company serving U.S. and foreign clients.
Dick has also held elected office as Councilman and Head of Finance and Strategic Planning in Luzerne County, Pennsylvania.
In addition to his current role at Motleys, Dick assists local startups, business expansion strategies and business acquisitions in the Richmond area.
---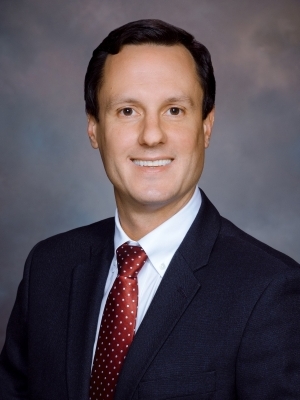 Eric Sutter
Business Development
804-822-3145
Eric specializes in growing real estate operations for Motleys by increasing exposure locally and advising on brand growth decisions. Since his introduction to the industry in 2016, Eric has worked on over $100mm worth of closed real estate deals. Eric attended University of Colorado where he studied Communication. He spent a decade there before moving back to Richmond in 2018.